20 FM 1791 Rd., Suite A009, Huntsville, TX 77340


Sales, Parts, Lasers, Service, and Support for Applied Biosystems Voyager-DE, DE PRO, DE STR, DE sSTR BioSpectrometry Workstation MALDI-TOF Mass Spectrometers, ABI 377, and ABI 310 Genetic Analysis Instrumentation.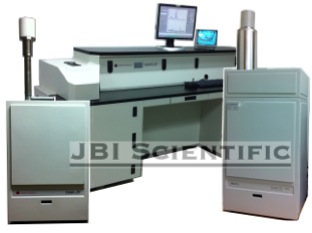 MASS SPEC:

Voyager-DE
Voyager DE PRO
Voyager DE STR
Voyager DE RP
Voyager Elite
Mariner ES-TOF
ABI 4700
ABI 4800
Detectors
Lasers
Parts

DNA Sequencers: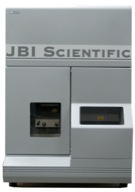 ABI 310
ABI 377
Lasers
Parts

JBI Scientific LLC, sells refurbished instrumentation, provides parts, preventative maintenance service plans (PM Service), and in-house service for Applied Biosystems, AB Sciex, PerSeptive Biosystems, and PE Biosystems instrumentation. JBI sells lasers for the 4700 TOF TOF (P/N:4343504), 4800 TOF-TOF (LCM-DTL-374QT), Voyager DE™ (V400049R), Voyager DE PRO, and Voyager DE STR MALDI-TOF MS. The Voyager replacement laser is designed to replace the Spectra Physics VSL 337ND, Thermo Laser Science VSL-337 ND, or LSI VSL 337 ND laser. VSL-337ND plasma cartridges and Voyager MALDI-TOF refurbished VSL 337-ND pulsed nitrogen lasers are available for immediate shipment. JBI sells replacement lasers for all AB Genetic Analyzers and DNA sequencers. JBI has a stock of refurbished JDSU Argon Ion lasers for the ABI 310, ABI 377, ABI 7700, and ABI 7900 RT PCR instrumentation. We buy used Applied Biosystems laboratory instrumentation.


IF YOU ARE USING OLDER VERSIONS OF INTERNET EXPLORER PLEASE SELECT COMPATIBILITY MODE TO VIEW ALL IMAGES AND LINKS ON THIS SITE.
JBI Scientific LLC...Sales, Service, and Support for laboratory instrumentation.


CONTACT■ABOUT■BUY/SELL INSTRUMENTATION■SERVICE■LASERS■TRADEMARKS