V400049
VOYAGER LASER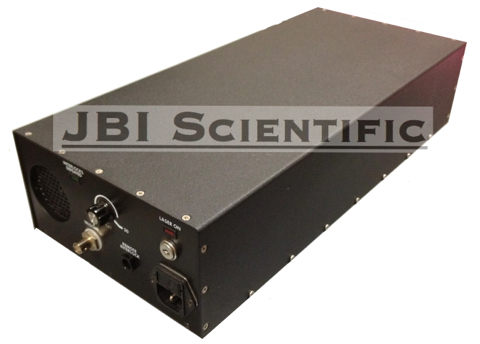 The OEM Voyager laser part number V400049 is a nitrogen laser that was manufactured by LSI, Thermo Laser Science, and Newport Spectra Physics. The laser is a VSL-337ND Model Number 337200-02. The VSL 337ND was discontinued by Newport Spectra Physics in 2009. These lasers have a sealed nitrogen gas plasma cartridge that gradually leaks gas over time.
DO NOT buy a laser from any company advertising new or brand new lasers. These lasers are old stock and they will not produce the required energy to successfully ionize large molecules.
The best and most economical option for replacing a defective laser is to refurbish the laser. JBI Scientific has over 13 years of experience rebuilding Voyager lasers. JBI uses only recently gassed cartridges and a pinned Voyager Laser platform to correctly align and optimize the laser. JBI Scientific offers a 12 month warranty on all V400049 lasers.
Call 936-294-0521 or
CLICK HERE
for a quote. JBI Scientific provides expert service and installation of Voyager lasers. Expert Voyager DE MALDI service engineers available for on-site service.

JBI Scientific…Parts, Sales, Service, and Support for Voyager DE, Voyager DE PRO, and Voyager DE STR.