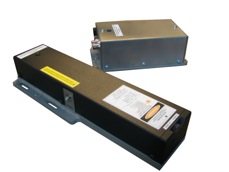 JBI sells new lasers for the ABI 4700 and ABI 4800 TOF-TOF. The JBI laser is designed to replace the Laser Export Model P/N: LCM-DTL-374QT and the Applied Biosystems OEM laser P/N: 4343504. The replacement laser is designed to be an exact drop in replacement laser.
Contact us
for lead time, 6 month laser warranty.
ABI 4700 and ABI 4800 LASER REPLACEMENT PACKAGES:

Green Package:

New laser with self installation. This option is the most environmentally friendly option and the best economic value. You help reduce your carbon foot print by not requiring an engineer to travel to your site. This laser is self installable (references available upon request). You must be trained in laser safety before trying this procedure. Class IIIB Laser product can damage your vision.
Platinum Package:

New laser with installation by a JBI Scientific

engineer

. This option is a great economic alternative to the OEM pricing.
JBI Scientific LLC...Sales, Service, and Support for AB 4700 TOF-TOF and AB 4800 TOF-TOF.